Tea-tasting
Character, flavour, strength of cup, infusion and leaf appearance are all considered with the utmost reverence when we indulge in the fine art of tasting with your requirements in mind.
Our team features some of the finest talent available with exceptional levels of knowledge, experience and skills honed over decades in the industry. Therefore, we can characterize the subtleties, the impact of climate conditions and topography and foretell with great precision how well the tea would brew in blends, the shelf life and importantly the delight of the first sip and its continued freshness.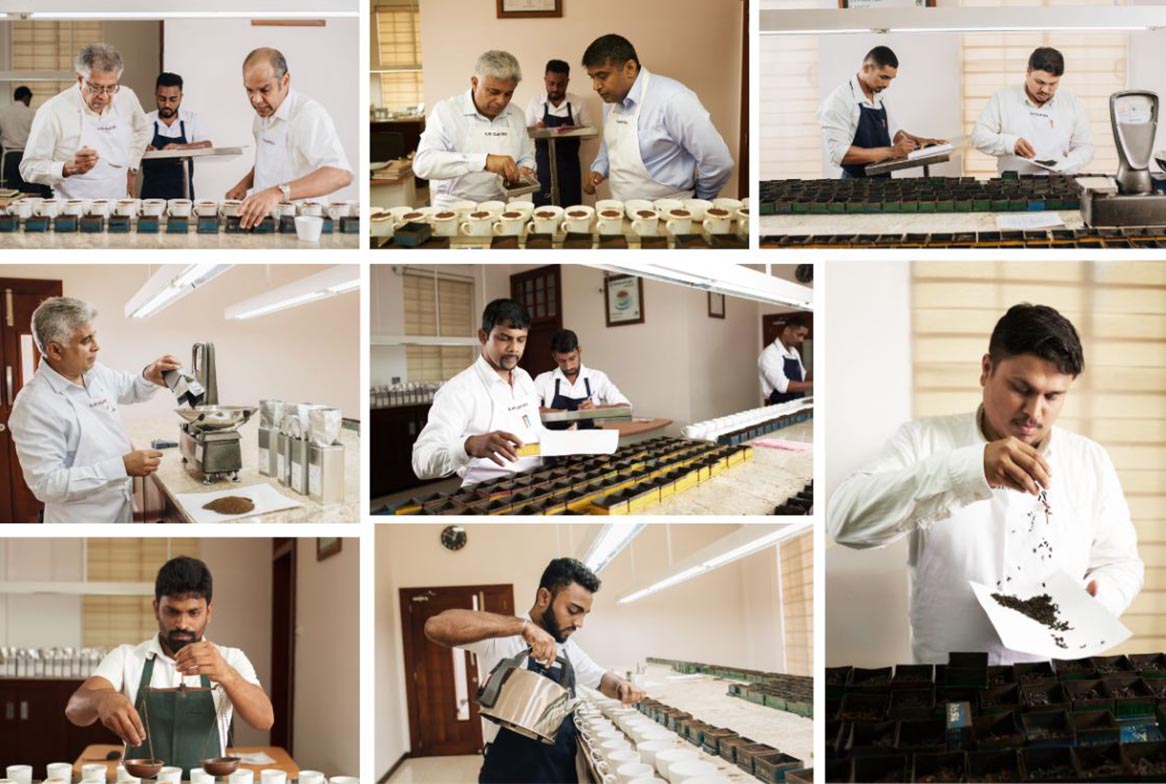 Sourcing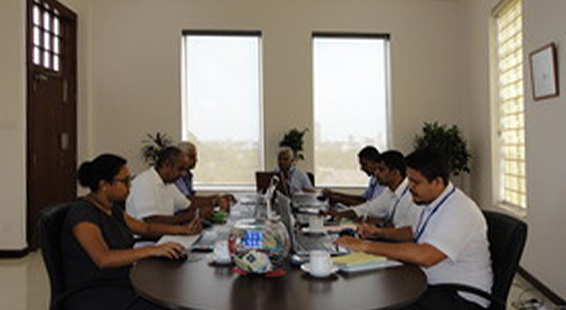 We operate extensively at the weekly Colombo Tea Auctions and engage in serious buying with skill, strategy and an eye for detail. We conduct this operation with the know-how gained with extensive field visits through Sri Lanka's prized tea growing regions. Constant dialogue with the growers/producers, observation of climatic conditions and local insights have enabled our team to be quick and intelligent in the auction rooms so we always have the best of the best tea in our coffers.


We also enhance our purchases with private sourcing where required, under special permission and purchases from other tea growing countries such as Kenya, Indonesia and Vietnam. All this is managed within our large inventory, enabling us to concoct expert blends to suit every market requirement. Once you, the client, approves a blend, the standard practice is to have a sample frozen and all deliveries strictly adhere to this standard.

Warehousing
Our modern warehousing and blending facilities are ISO, HACCP and GMP certified. All warehousing, packaging and blending activities take place in de-humidified conditions.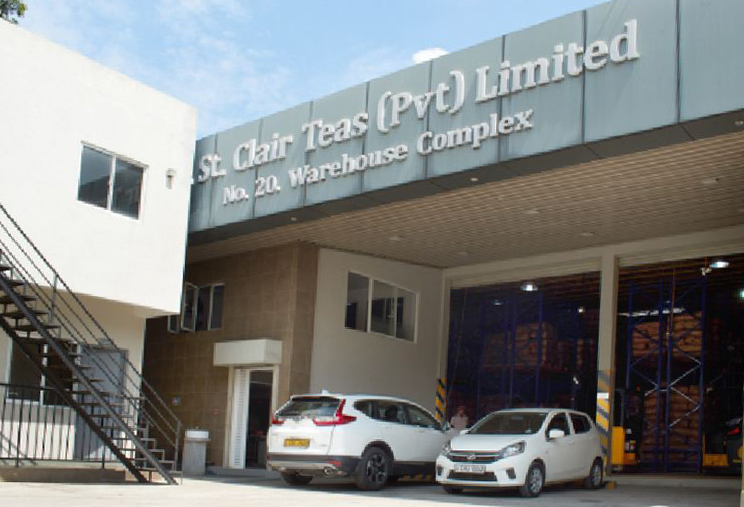 Quality Assurance
We ensure that our teas sourced from plantations are cleared of foreign matter and other debris. This is a key task as we pride ourselves in delivering a product which is safe and of the highest quality. This process takes place through a state-of-the-art blending mechanism with the latest technology available for the food industry.
Every consignment of our tea adheres to all established quality norms and stringent guidelines. This process is further facilitated through our close relationship with suppliers, who commit equally to our Quality Assurance Program at field and factory levels. These cover health, safety, hygiene, food safety and final product quality.
Blending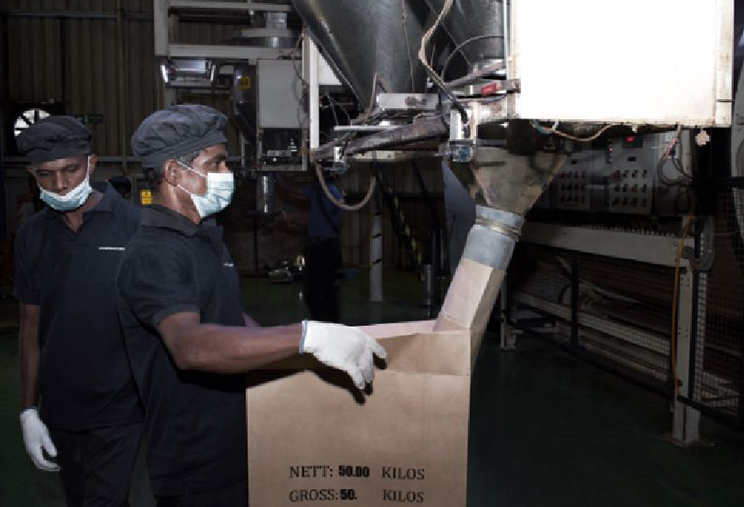 Everything boils down to the contents in the pack the esteemed customer purchases. We understand the competitiveness of the market and the discerning modern consumer. Consistent quality in every cup is a must, and we strive to maintain this objective at all times, making the blend the master of it all. Once every aspect of quality becomes assured, it is the composition of the blend that guides us. One which is crafted through our deep understanding of teas from various regions and their unique characteristics.
Packaging - Value added
Our forte is designing packages to suit any varied packaging requirements. This includes matching designs that already exist in the market or custom designing packaging from the inception as per your requirements.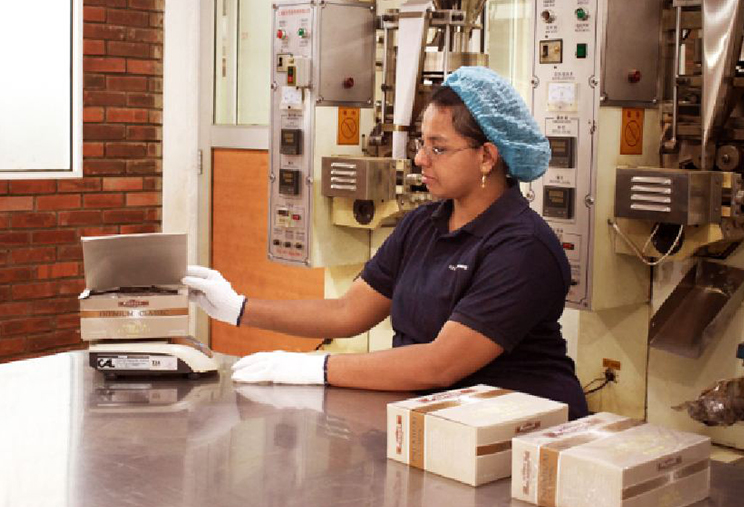 Packaging - Bulk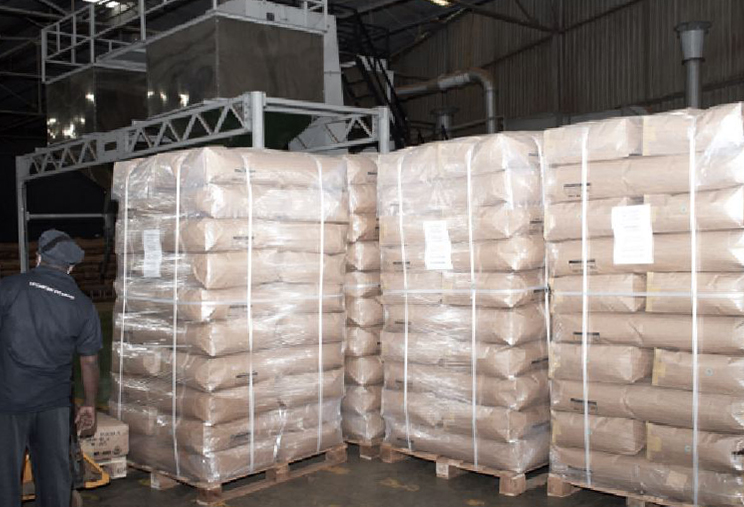 Our bulk packaging meets with all accepted and stringent international standards and established shipping guidelines.
Our most common packaging options are:
● Aluminium Lined Paper Sacks
● Corrugated Cartons (Poly/Aluminium Lined)
● Custom Packaging

Shipments
Careful placing of teas in containers after proper packing happens in either palletised or loose form. The way this process takes place ensures that no damage would occur in transit. We take special care to prevent leakage, tainting and odours.

Containerization is under the vigilance of company representatives and customs inspectors where required, ensuring complete safety of the cargo. All third party inspections, such as SGS, take place as per client requirements.

All our exports are by sea or air and we will provide quotes, considering each shipment's uniqueness and client preference.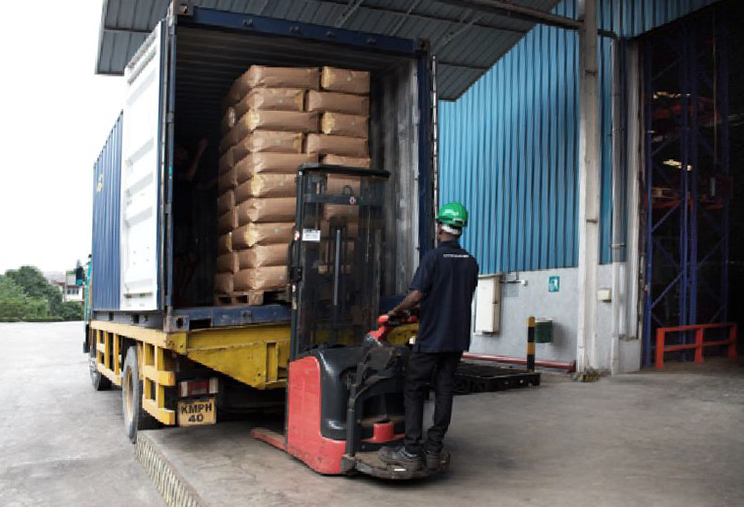 Branding
Our team has worked with numerous clients from the biggest retail markets around the world. This means we have a deep understanding on how each market operates and its requirements. As a result, we have excelled at providing the best for private labels.